Background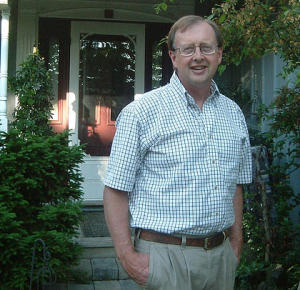 Dan was born in Toronto and raised partly in the city and partly in the country. His mother moved the family out of the city each spring to a hobby farm near Rosemont, Ontario where he and his brothers and sisters tended to a herd of Jersey cows and worked on the neighbouring farms of the 7th Line.
Before turning his hand to writing plays, Dan worked as a journalist, speechwriter and insurance executive. He spent a lot of time exploring the world, too. After high school, Dan worked for a year milking cows and chasing sheep in the backcountry of Australia. He piled lumber in a sawmill in northern British Columbia for a summer and spent another cycling around England and France exploring battlefields, serving beer in a pub and picking agricultural crops. In the meantime he managed to pick up a degree in economics from the University of Toronto.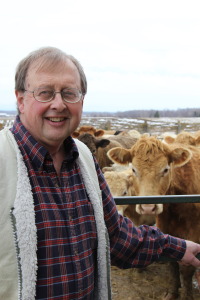 He found permanent employment in 1974 as editor of the Free Press & Economist, a small town weekly newspaper near the family farm in southern Ontario. There he created a column called the Letter from Wingfield Farm, which became the basis for the later stage plays.
He served as a speechwriter and legislative assistant to a cabinet minister in the Ontario government from 1976-80 at Queen's Park in Toronto. Then he moved down the street to run the public affairs department for Canada's oldest life insurance company, Canada Life. Since 1988, Dan and his wife Heath have made their home at Larkspur Farm in Simcoe County, within sight of Georgian Bay and the Niagara Escarpment.