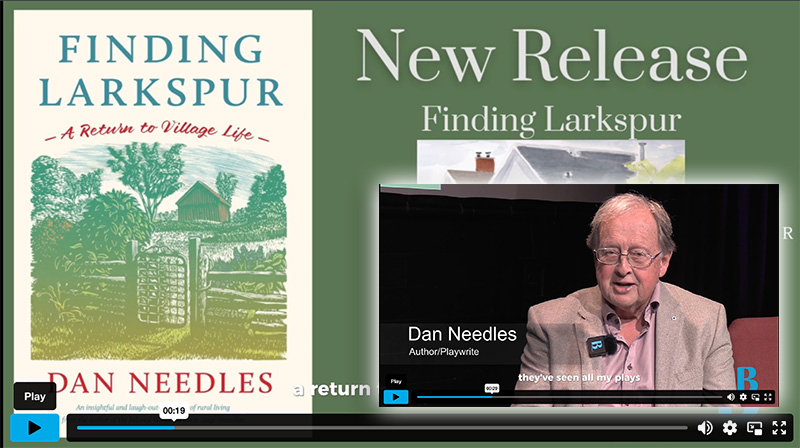 Click the image above to watch "Dan Needles Book Launch from Bay Watch". Click the play button to play the video once the link opens.
"Compelling…humorous and delightful." – Winnipeg Free Press
Shop all Dan's books
Purchase Finding Larkspur
I am booking public speaking engagements for 2023! Please visit my Dan's Appearances page to learn more.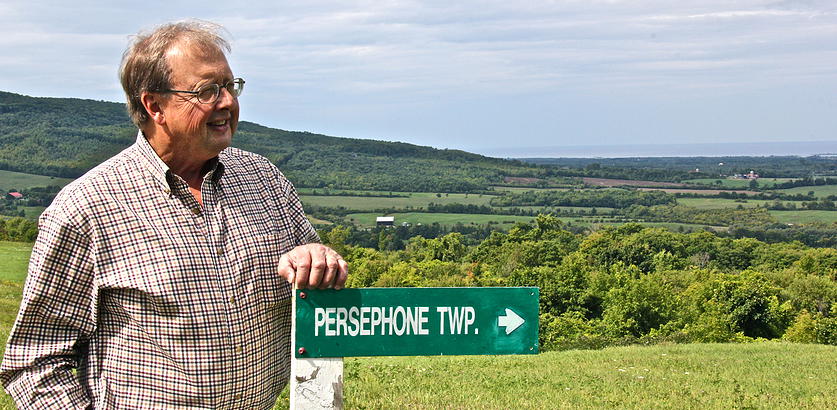 For 30 years, author and playwright Dan Needles has been bringing to life the stories and characters of his mythical Persephone Township, a fictional rural Canadian community two hours north of the big city. His Wingfield Farm series of stage plays have appeared in virtually every English speaking theatre in Canada, including the Stratford Festival and Royal Alex in Toronto and eventually became a popular television series aired on CBC, Bravo and the PBS networks. Thousands of readers have followed his magazine columns in Harrowsmith-Country Life, Country Guide, Small Farm Canada, In the Hills, On the Bay and Watershed.
Nominated three times for the Stephen Leacock Medal for Humour, Dan won in 2003 for his local history of Persephone Township, With Axe and Flask. He is the author of 12 plays, four books and hundreds of magazine columns. From more than a thousand platforms, Dan has entertained crowds as a banquet and conference speaker, carrying a message of neighbourhood, affection and the power of farmer thinking.
Dan Needles stands squarely in the tradition of other comic chroniclers of the human condition such as T.C. Haliburton and Mark Twain…Persephone Township may not be on the map, but it is somewhere near the Canadian psyche."
— The Globe and Mail —