I used to have to drive two hours to Toronto to feel like I wasn't making enough money. Now I just have to drive into town. Something has happened over the last three years to transform this place. In 2021, the growth rate in small-town Canada outpaced that of major cities for the first time on record.
This was partly due to stalled immigration during the pandemic, but it was also driven by people who discovered that working from home was something they could do anywhere. My own neighbourhood's population has increased by 25 per cent, driving real estate values up, and giving us our first taste of rush hour and occasional cases of road rage. Real estate booms and busts have come and gone here several times over the last 50 years, but they were fever dreams fuelled by waves of recreational buyers, weekenders and retired people, and always came to a crashing halt with any hiccup in the economy. This current wave is proving far more durable and the first to bring us young couples with children.
What to make of this sudden influx of city people? The clash of cultures is dramatic. The main street has been completely boutiqued and bistroed. In the old family diner the linoleum, Arborite and Pyrex has been replaced with chrome, steel and glass, and a giant Italian espresso machine has displaced the grill. Wait times for hospital surgeries rival those for road construction projects. An army of officials enforces dog licences, burn permits, cycling and recycling habits, and septic tank repairs. We have a dog park and an arboretum.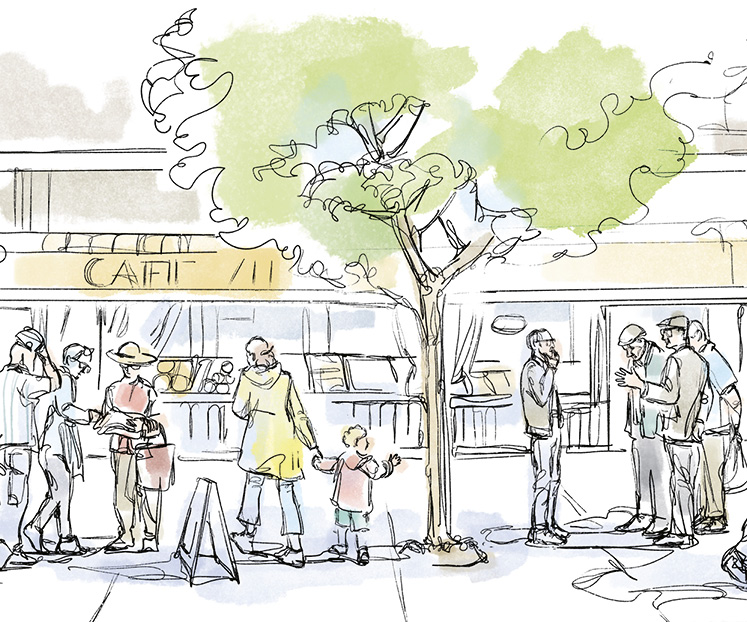 Older residents mutter darkly that the world they knew is turning into the cookie-cutter world of the city. But there are strong forces at work preventing that from happening. The small town is still very much a glass house. Eyes are everywhere. People who grew up enjoying the anonymity of the city find they must learn to account for their behaviour when they see the same people every day in the grocery aisle. Like many famous characters in Thomas Hardy's novels of rural Victorian England, they begin to feel an uncomfortable pressure to lead a blameless life. Or at least to hesitate before honking the horn. Or maybe just to wave on occasion and not to be surprised that the expensive espresso machine hasn't worked since it was installed.
Novelists have been clobbering small towns for about two hundred years. Legions of writers from Hardy to William Faulkner decided villages made great settings for bleak novels, and every generation since has viewed the village as a place most young people want to escape.
Rural people are historically practical, tolerant, resourceful – and some find us dryly amusing – but we are also a fractious and disputatious tribe, slow to bless and quick to judge. We are divided by more than what unites us. We are townies or we are rural, we are professional or we are blue collar, we are seasonal or we are permanent. Some of us are reasonable and the rest are idiots. We tend to resist supervision, we suffer from low risk perception and we're oddly superstitious. The only thing we agree about is Toronto.
Anthropologists tell us the human species has spent more than a hundred thousand years living in the village. It's where the oldest part of our brain, the limbic system, grew and adapted to become a sophisticated instrument for reading the faces of other humans and figuring out how we might co-operate to find food, shelter and protection. By comparison, the frontal cortex, which helps us do our taxes, drive a car and download cat videos, is a very recent aftermarket addition, like a sunroof.
Many of us have decided our limbic systems need more attention than they have been getting recently and that may be one of the reasons we have found our way back here. It's a healthy step and our tolerance may prove to be our most useful quality as we navigate this new place and time.
To make any village work properly, it must offer us the opportunity to hear and be heard, to receive and grant forgiveness of human nature and circumstance. In the end, this is the only relief we ever get.
Instead of grousing, we should consider ourselves lucky when providence hands us yet another chance to get it right.
Article appeared in Inn the Hills Magazine June 16, 2023. Click to read more articles in Inn the Hills Magazine. Illustration by Shelagh Armstrong.